Limited edition pack-of-3
Encourage your floof's foraging instincts and nosework skills by starting your Easter day with your floof's very own Easter Harvest Mix. Featuring a mix of our favourite Easter Eggs, Chonky Carrots and Hot-x-buns. Fill them with yummy snacks and scatter them in tricky places.
Get your Easter Basket and make it more challenging – stuff your Easter Basket with your floofs favourite treats and your snack-packed Easter Harvest Mix and let your floof dive in for an Easter shopping spree.
Pack of 3 Easter flatties with or without Easter Basket
Easter Eggs: 10cm x 7cm
Easter Chonky Carrots: 12cm x 7cm
Easter Hot-x-buns: 9cm x 9cm
Easter Basket: 20cm x 20cm x 7cm
Please ensure to input an item for every option below.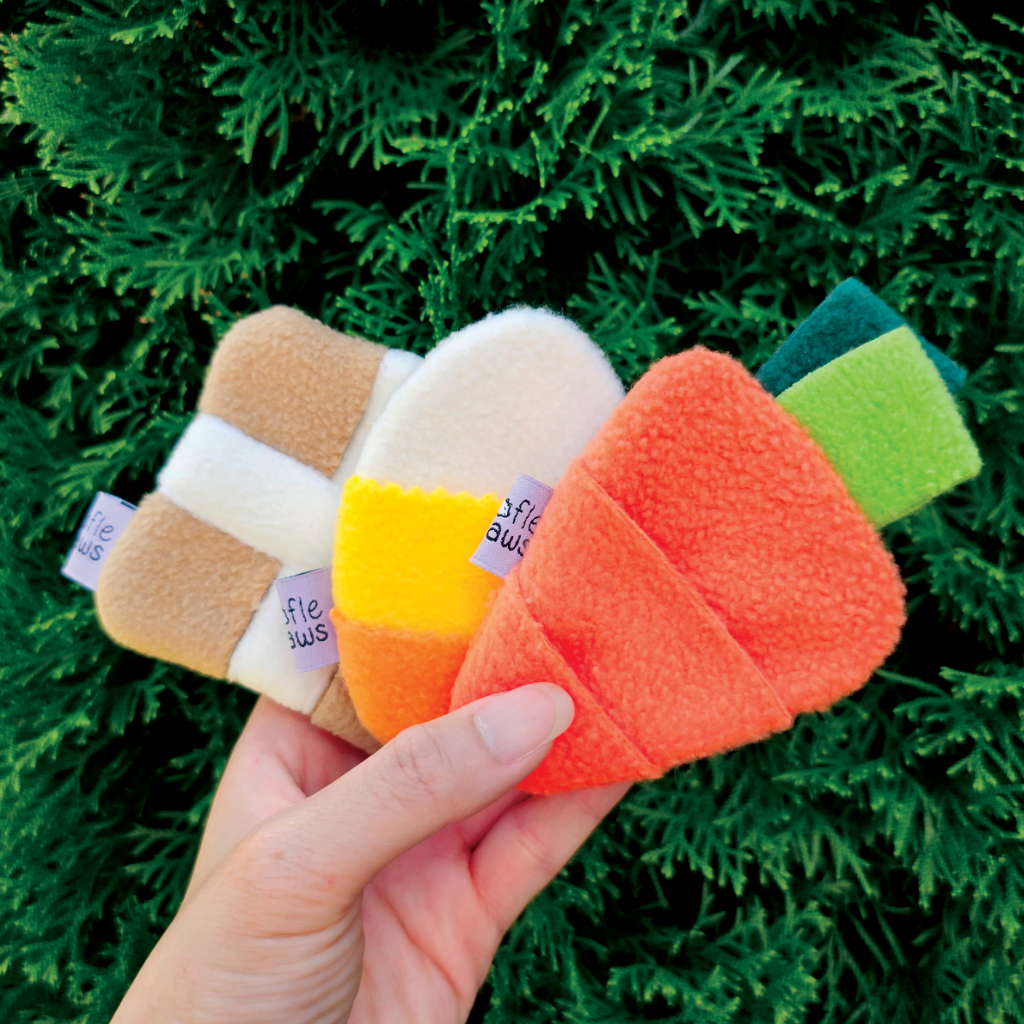 Mix-em-up
Challenge your floof and get them thinking with a mixed up range of your Easter flatties – fill all or some of the pockets with bite-size snacks and get your floof's thinking.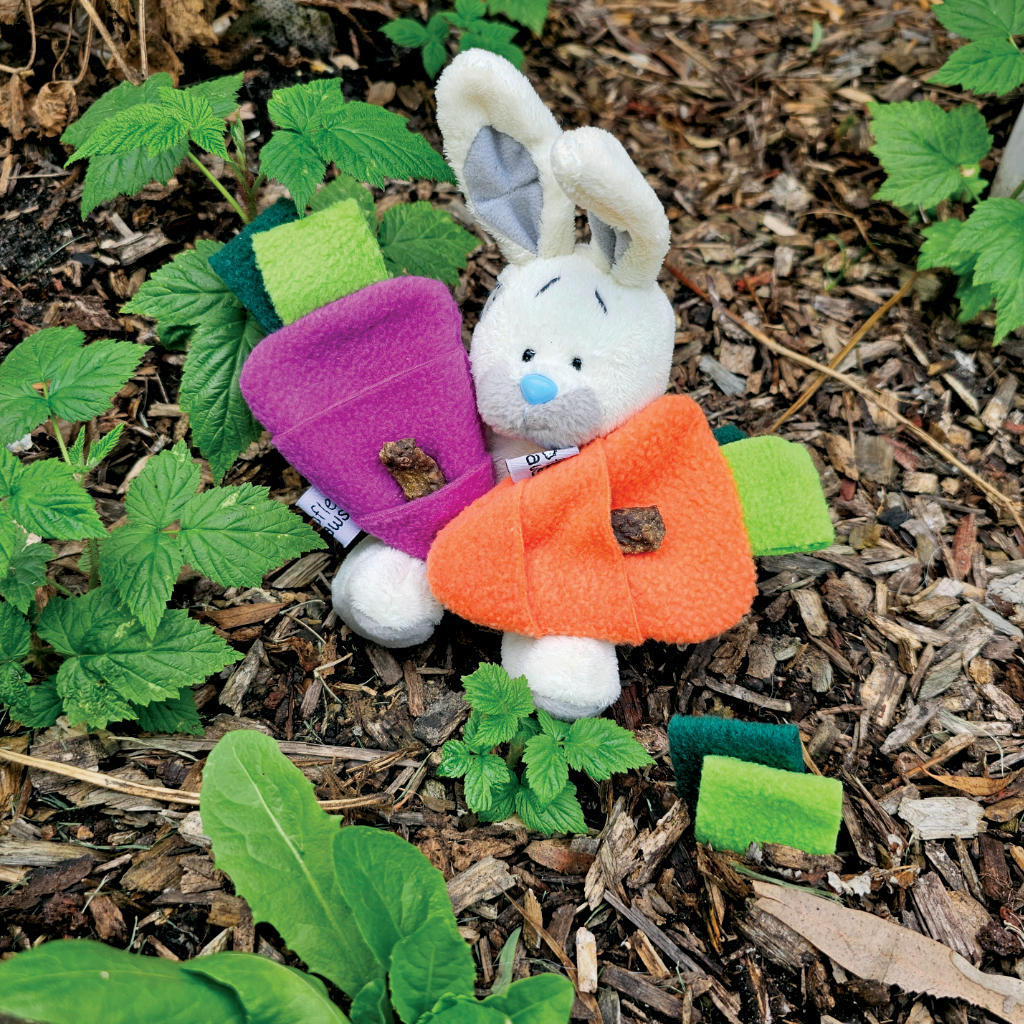 Sharing is caring
Prepare your floof's Easter snoofle time by filling your Easter flatties with a range of snacks then just scatter them around the house or outdoors.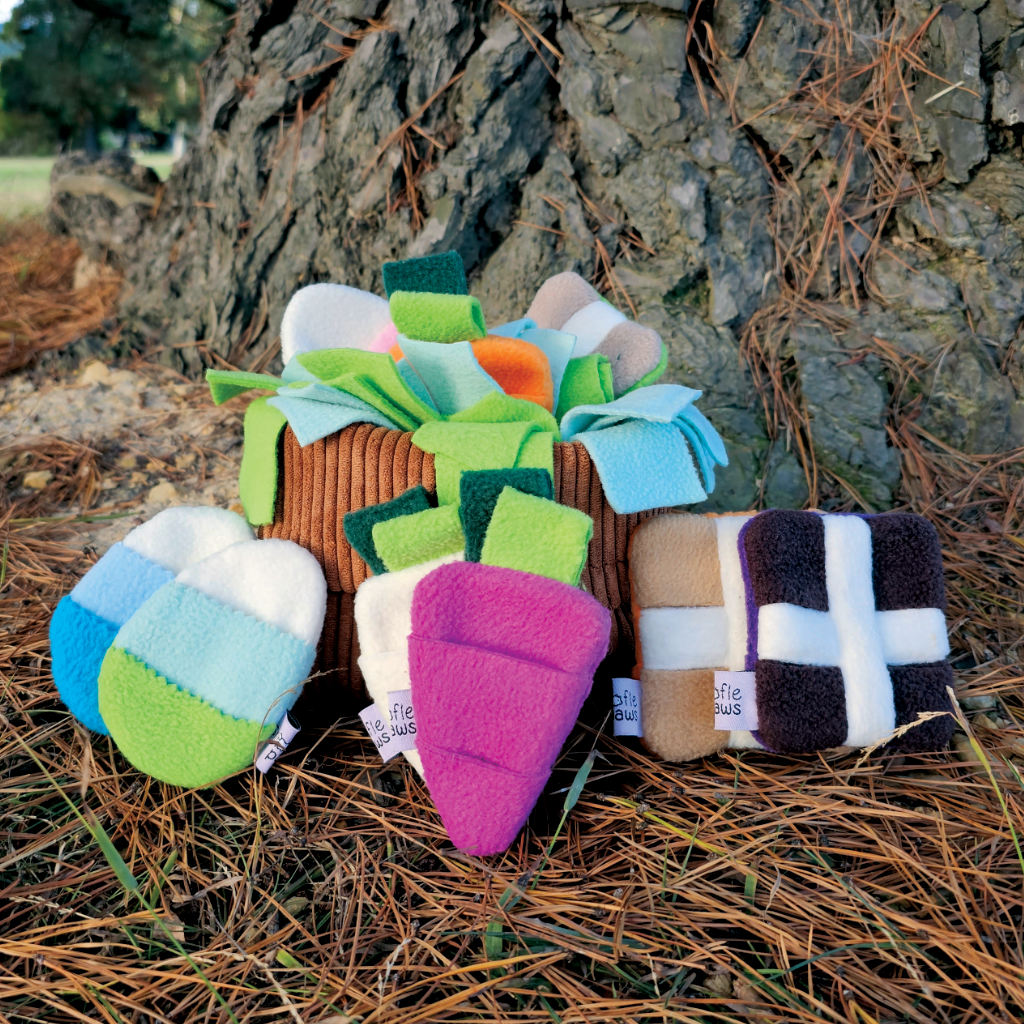 Harvest festival
Encourage your floof when starting out by using your Easter Basket and fill it with your floof's favourite snacks. Mix and match any of our flatties range to lift the challenge.
Wash under a cold machine wash at 30 degrees or coldest temperature setting, and leave to air dry until completely dry to touch. As with all toys, these items are not indestructible and are recommended for supervised play only.