All Howloween orders will be shipped early October 2023.
Creeps and ghouls and everything nice – it makes you think if trick or treat is nice! Get spooky with our Howloween Collection!
Who said a Grim Reaper doesn't have fun? If you're looking to work on your floof's paw and snoot coordination, cognitive stimulation through puzzles, or if you're finding your floof is finding puzzles too hard and they give up ~ Grims Pie has some great tricks for you!
Grims Pie features a pie crust ready to be stuffed with all shapes and sizes of treats! But don't stop there – really challenge your floof and get sneaky with a hidden snoofle pod deep inside for some sneaky snackos.
What are you waiting for? Get spooky!!!
Please ensure to input an item for every option below.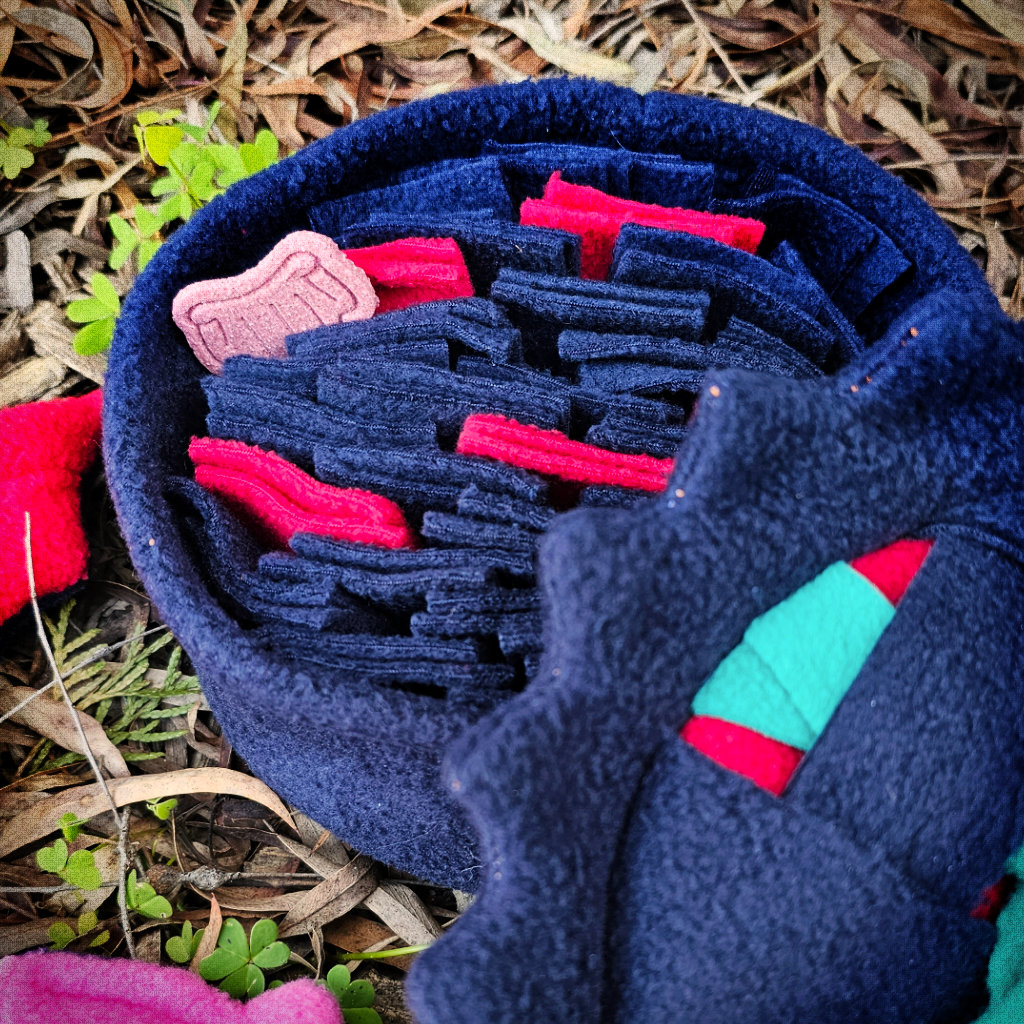 Trick-or-treat hide your treats
Grims Pie features a hidden dense snoofle pod allowing you to hide all the yummy Howloween goodies inside. Can your floof find all the treats?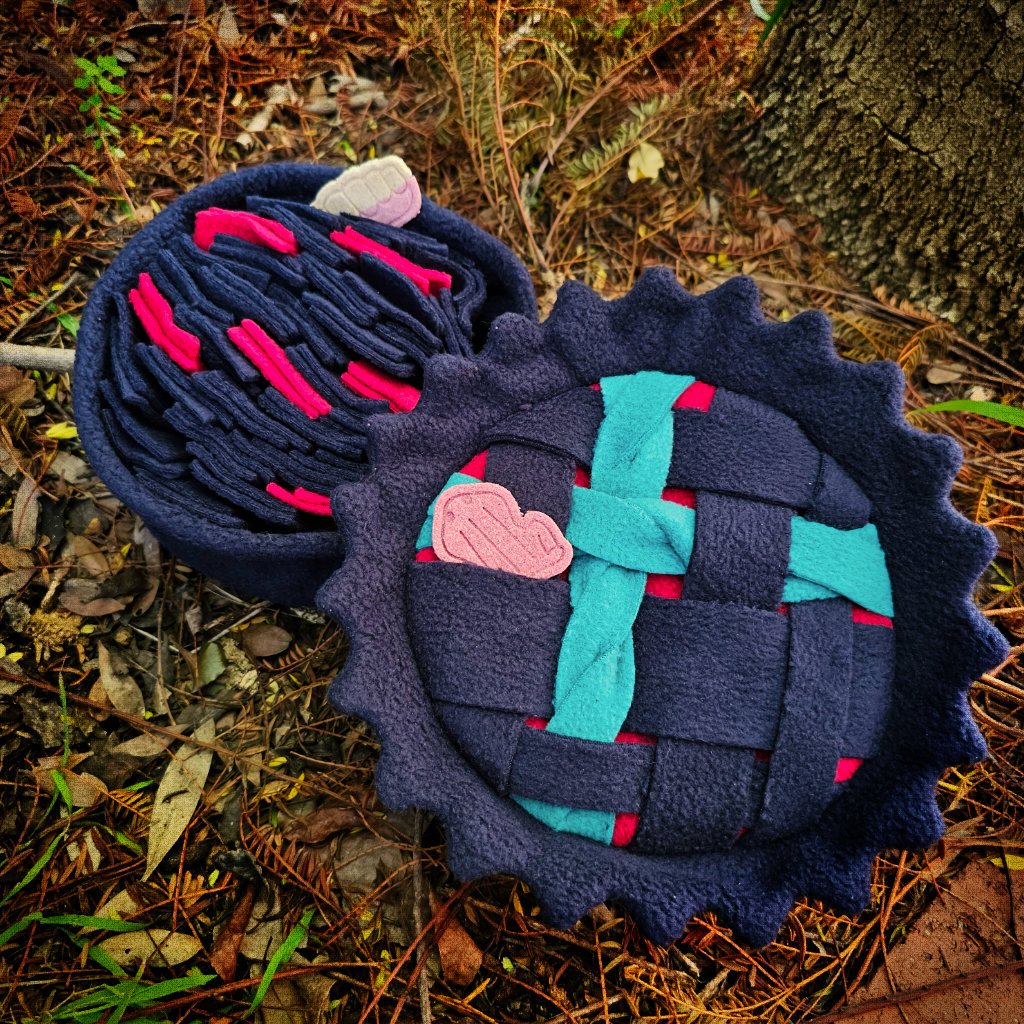 Trap doors are always fun
Take the challenge up to the next level for your floof, from beginner to advanced you set the rules. Hide Grims hidden treasure with his Pie crust and encourage your floof to use their paws and snoot to find the treats hidden deep inside.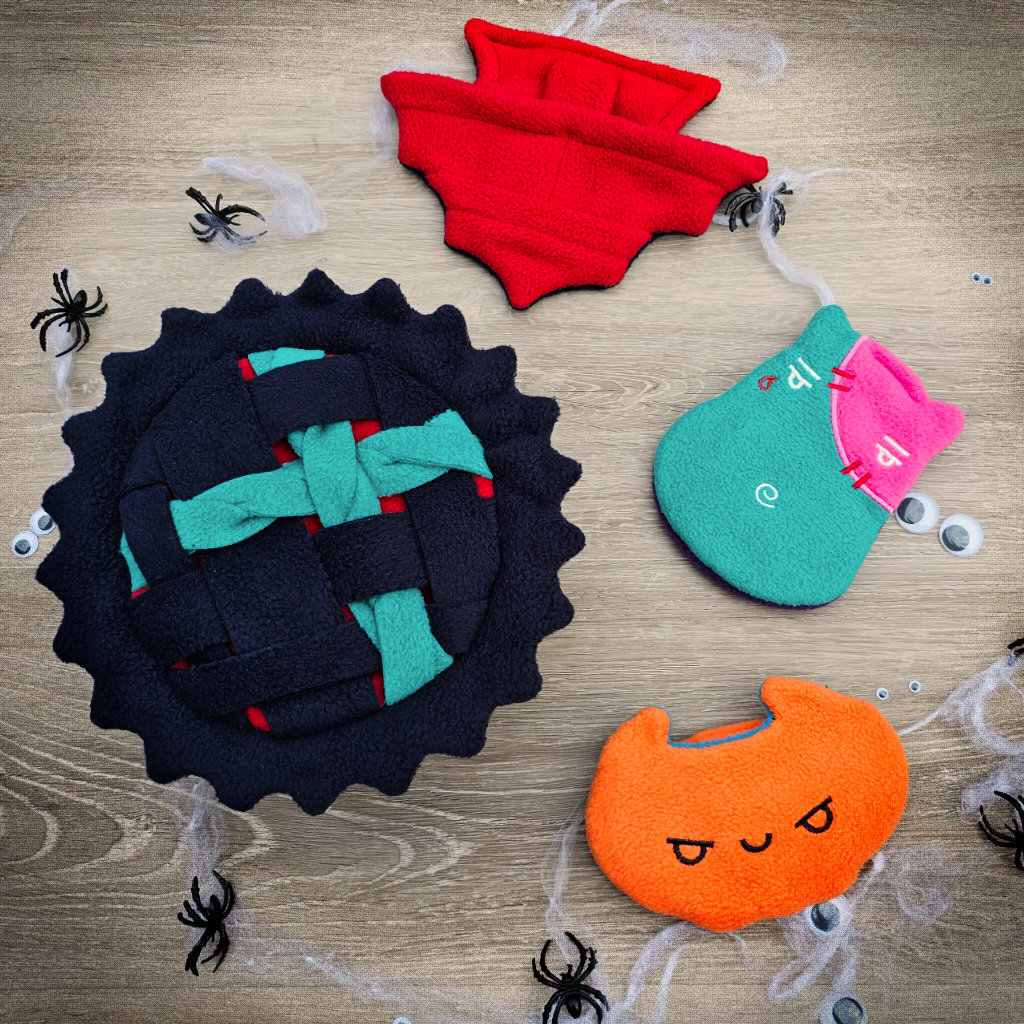 Multiply the fun
Encourage your floof when starting out and getting comfortable with Grims Pie and when they are ready for a challenge, add your Ghoulish Gathering with Grims Pie and multiply the fun.
Wash under a cold machine wash at 30 degrees or coldest temperature setting, and leave to air dry until completely dry. As with all toys, these items are not indestructible and are recommended for supervised play only.