Small – 10cm x 10cm
Large – 14cm x 14cm
Did you know that your floof's sense of smell is estimated to be 10,000 to 100,000 times stronger than humans? It would only make sense to utilise this special gift they have and enrich this aspect of their lives! Besides, who doesn't love a hide-and-seek game with yummy treats?
Put their favourite treats inside one or multiple Basic Pods and hide them in different places so that your floof can use their noses to find these hidden treasures.
Please ensure to input an item for every option below.
To see available colours scroll down to colours section below.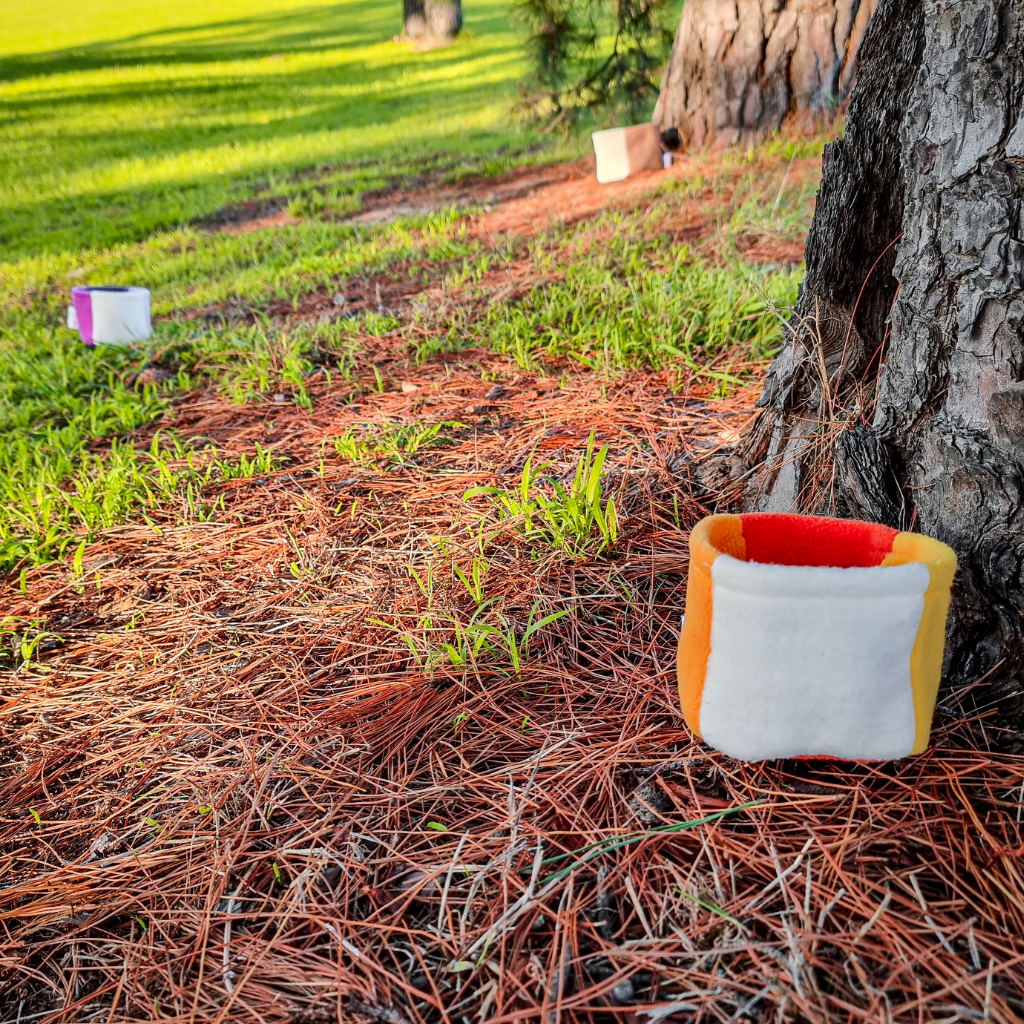 Scavenger hunt time
Sewn with a sturdy fleece, the Basic Pods are lightweight and compact when on the go. Perfect for a picnic or a long weekend away, just put some kibble or snack inside each Basic Pod and scatter them around the yard. Then watch as your happy floof goes on the hunt for their little treats. What fun!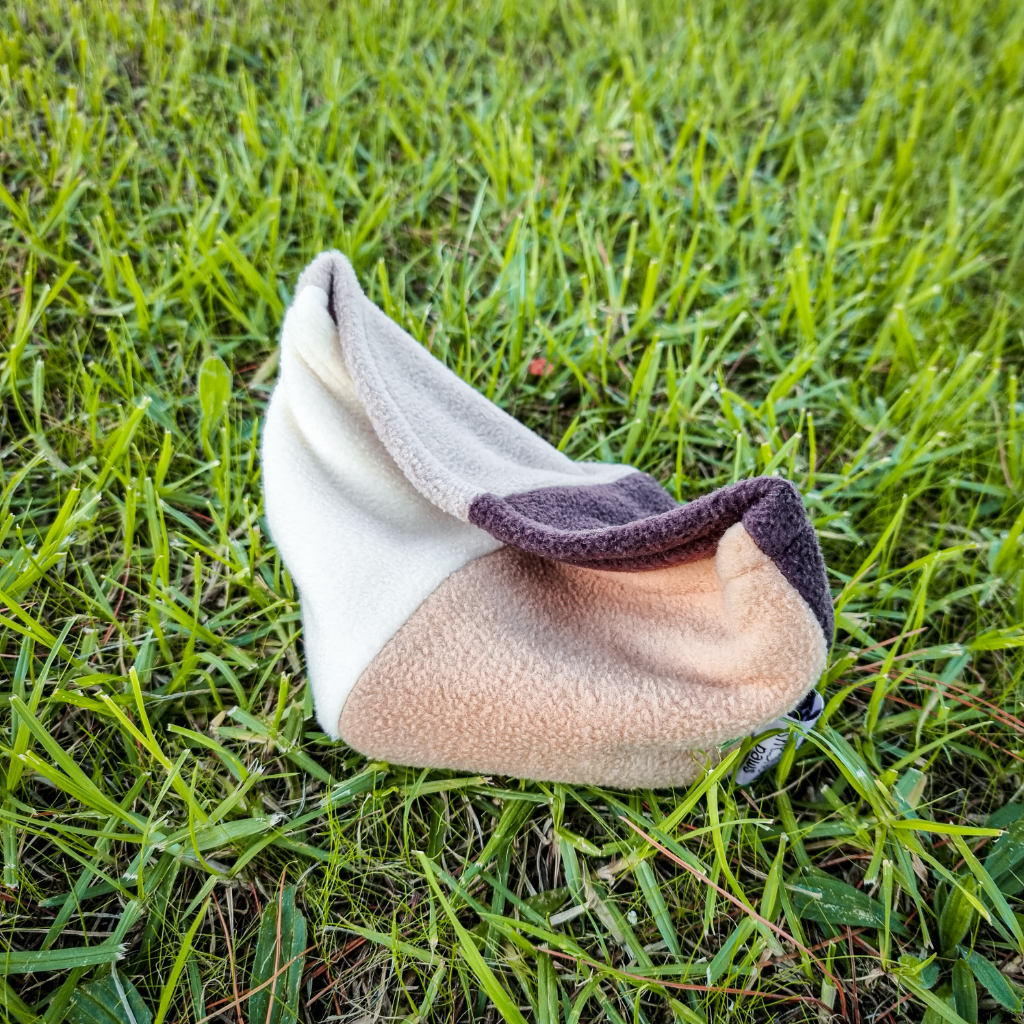 Flip, fold and tuck
Basic Pods are designed to be sturdy and flexible. Take the leap and flip, fold and tuck your Basic Pod to increase the challenge. Get creative and get challenging!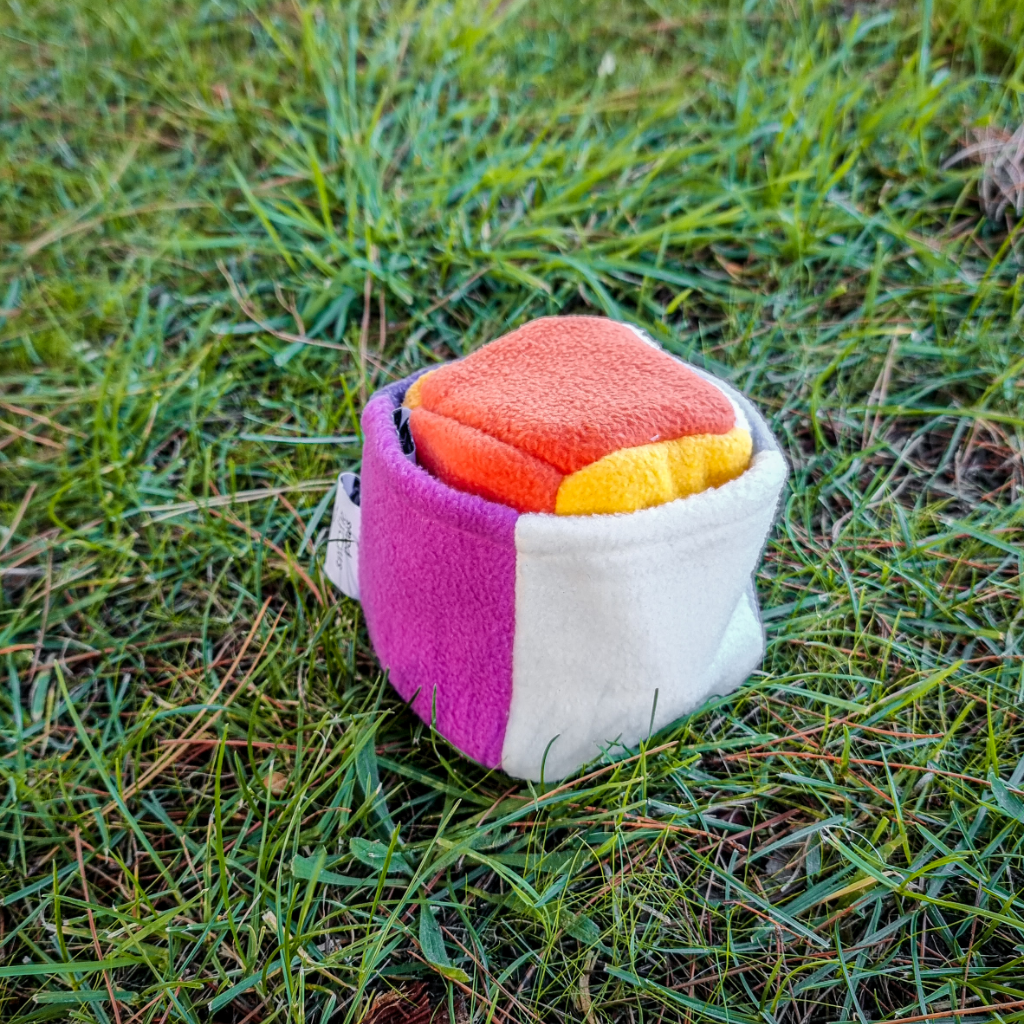 Stacking challenge
The Basic Pods don't need to be solo. You can increase the challenge by stacking two Pods of any kind together – making it a bigger and longer challenge when snoofling. With dozens of combinations possible there is now even more ways to hide treats for your floof. Think of all the possibilities!
Cold machine wash with like colours or separately. Do not add softener or high strength cleaner. Leave to air dry until completely dry to touch.
As with all toys, these items are not indestructible and are recommended for supervised play only.