Small – 10cm x 10cm, trail 50cm approx
Large – 14cm x 14cm, trail 100cm approx
What happens when you combine a snoofle puzzle with a nose work game?
When you extend the Trail Pod there are lots of little pockets where you can hide treats inside, then you roll it back up and tuck it back into it's pod. Twist, turn, tuck and roll your trail to help stimulate your floof's mind – always keep them guessing. Your floof will need to use their noses to locate it then use their brain power to work out how to take out the trail to get to the yummy treats. Not easy right?
Please ensure to input an item for every option below.
To see available colours scroll down to colours section below.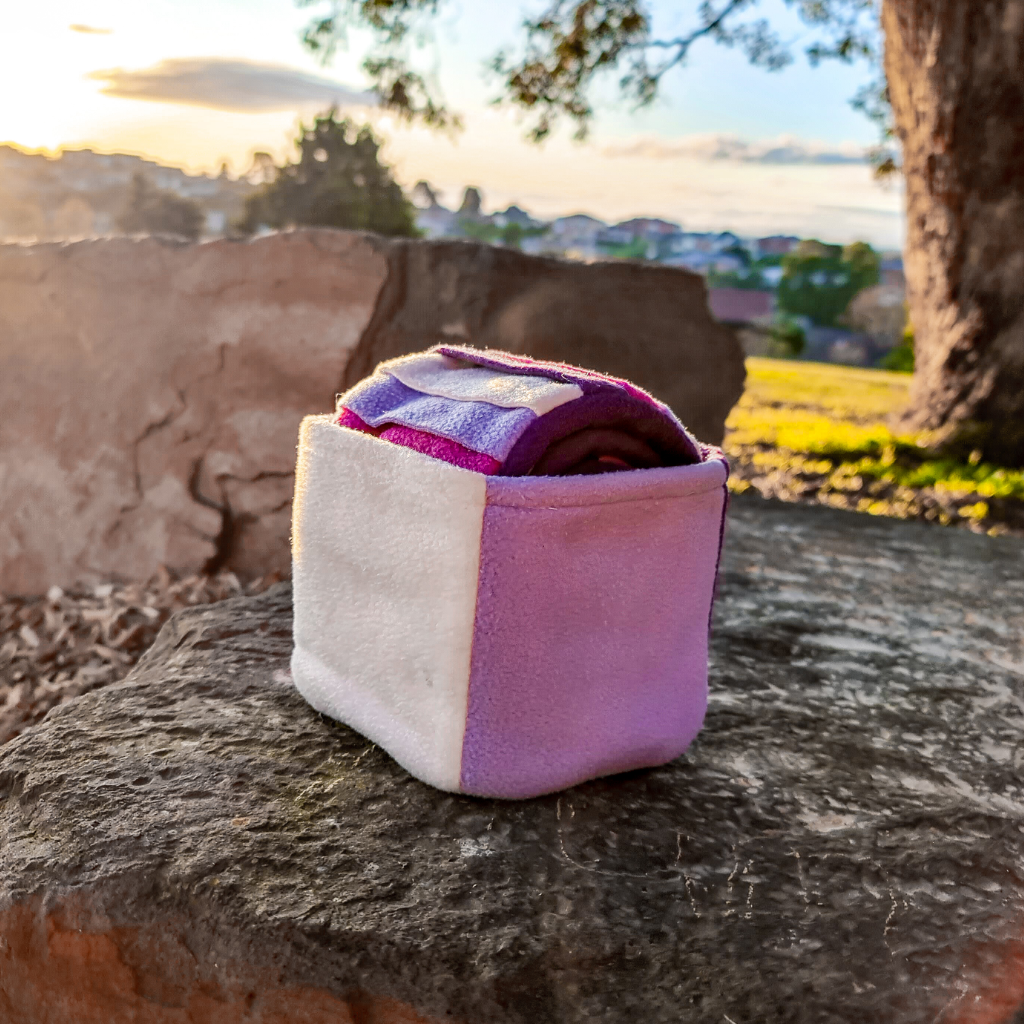 Puppy steps
Encourage your floof when starting out and getting comfortable with the Trail Pod by reverse rolling your trail and tucking it back into the pod to allow you to hide some treats in an easy to get location.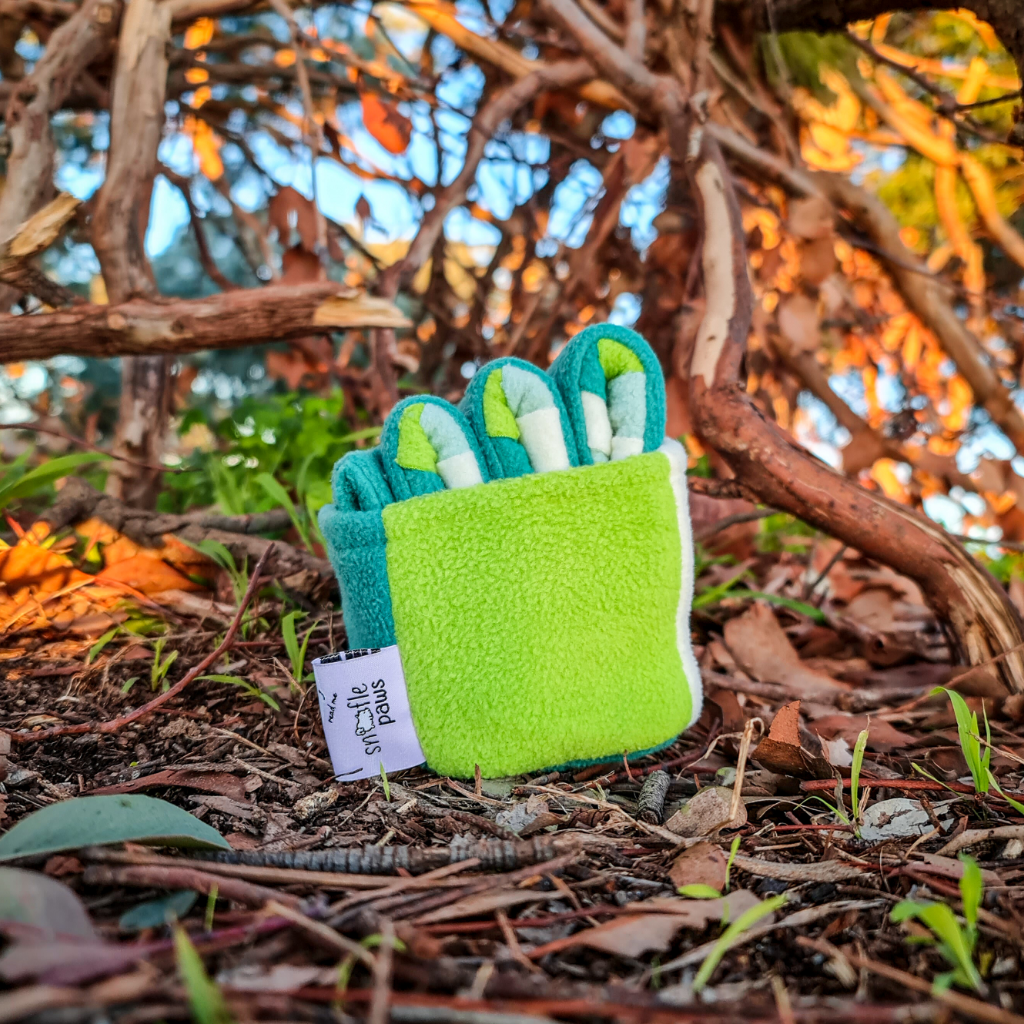 Twist, turn, pull and knot
The Trail Pod can be configured in many different ways, making it fun for dogs of all skill levels. One of our favourites is our accordion fold – allowing our floofs to pull out the trail one fold at a time. Just simply fold the trail like a stack of cards and tuck it back into it's pod. What fun!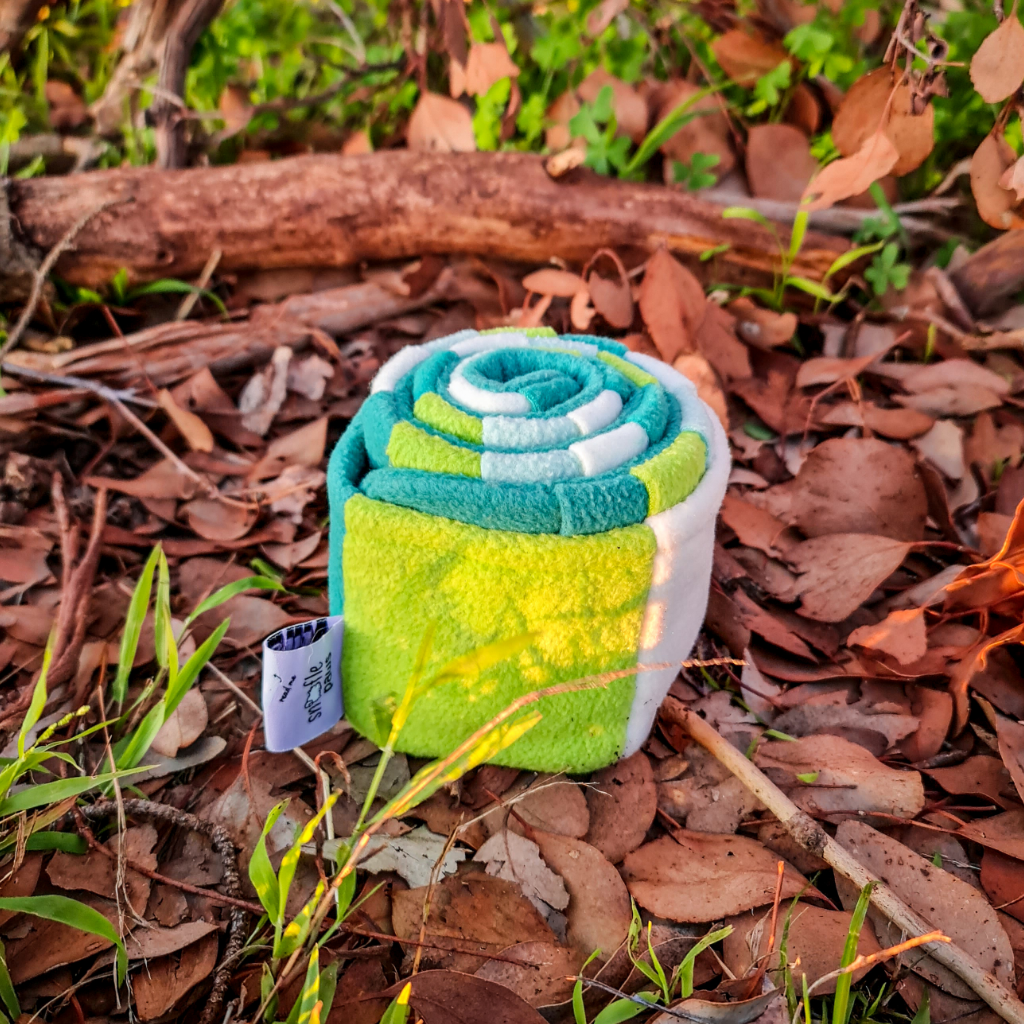 Drool worthy!
If you're a cinnobun obsessive then you know where this is going. Roll your trail as per normal but let's change the perspective a little – snuggle that trail back into it's pod sideways! Now watch the fun happen!
Inspired by king.blue.berry
Cold machine wash with like colours or separately. Do not add softener or high strength cleaner. Leave to air dry until completely dry to touch. 
As with all toys, these items are not indestructible and are recommended for supervised play only.